Summer 2019 has proven to be a bumper year for brands activating at festivals. Whether it's big-budget megabrands sponsoring entire stages at All Points East, or carefully curated bar pop-ups, this summer has proven that there's something for everyone in the UK festival scene. Here's our round-up of some of the best we've seen this year.
BIG BUDGET: 
Barclaycard Sensorium:
Continuing to capitalise on their headline sponsorship of British Summertime in Hyde Park, the Barclaycard Sensorium catered for Barclaycard customers by creating a high-spec oasis in the middle of the hectic BST environment. Customers were treated to experiences which catered to the senses and heightened the festival experience, from black ice cream and edible bubbles, to a tactile entrance tunnel and music video video-booth. Elevating the festival consumer experience is key to their strategy, and is theme echoed by Mastercard at All Points East where a viewing platform and speedy bar was created for their customers directly in front of the main stage.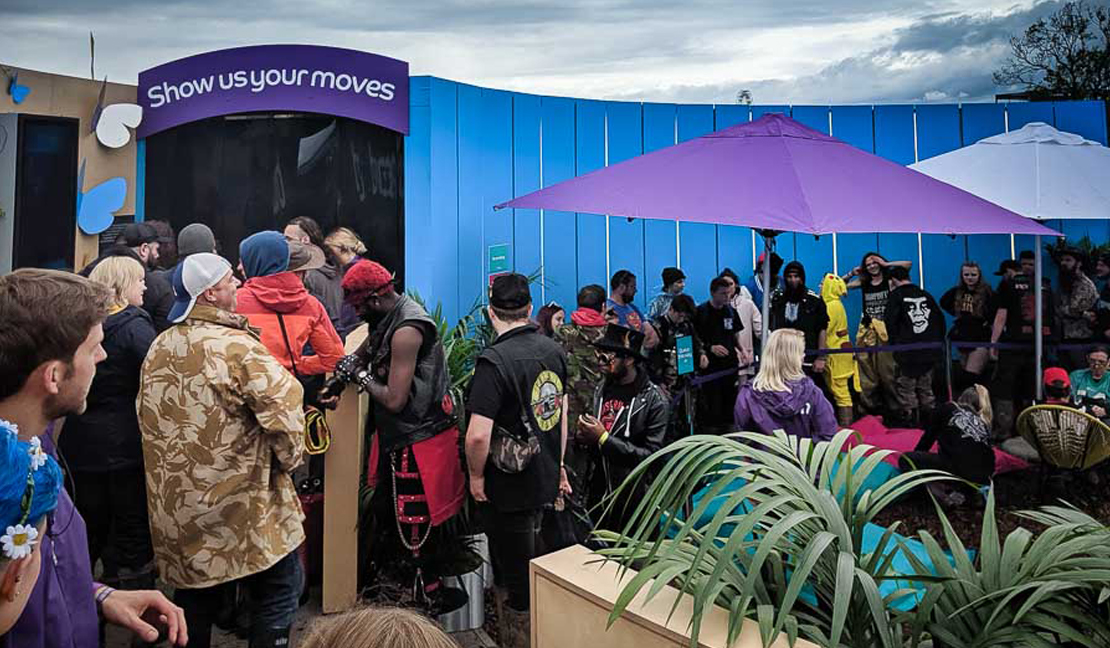 Birra Moretti:
Italian lager brand Birra Moretti brought a slice of its home country to the UK this summer with its Piazza Birra Moretti – a double story bar build with a Pizza Pilgrims partnership, actors, musicians and VIP terraces which could be won by entering a competition. The brand focused reminding consumers of its premium continental heritage and created a space that generated high dwell times and positive consumer reviews.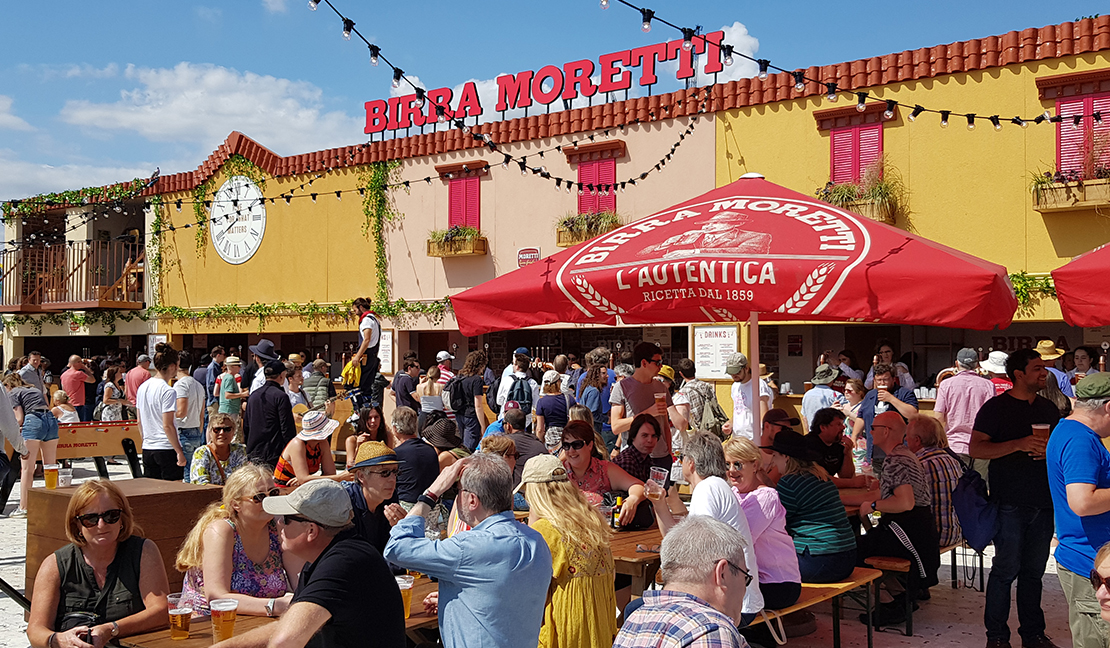 Jägerhaus:
Perennial crowd-pleaser Jägermeister returned to the festival circuit with a huge stage containing seven spaces, including a loft members bar and a backyard. The venue features a curated programme of live music, proving a popular draw for festival goers, and demonstrating the depth of relationship the brand has developed with festival owners over many years of activation.
Huawei:
With Samsung bowing out of the festival scene after three successful years, Huawei spotted a gap in the market that it was quick to fill. Its activation highlighted the photographic capabilities of its handsets with an experience designed to showcase the two key functions: the ability to take images in low light and the zoom technology. A dark room was set up for people to shoot and post photos that the naked eye can't see and a viewing tower allowed for lucky attendees to zoom into the main stage for a view unlike any else.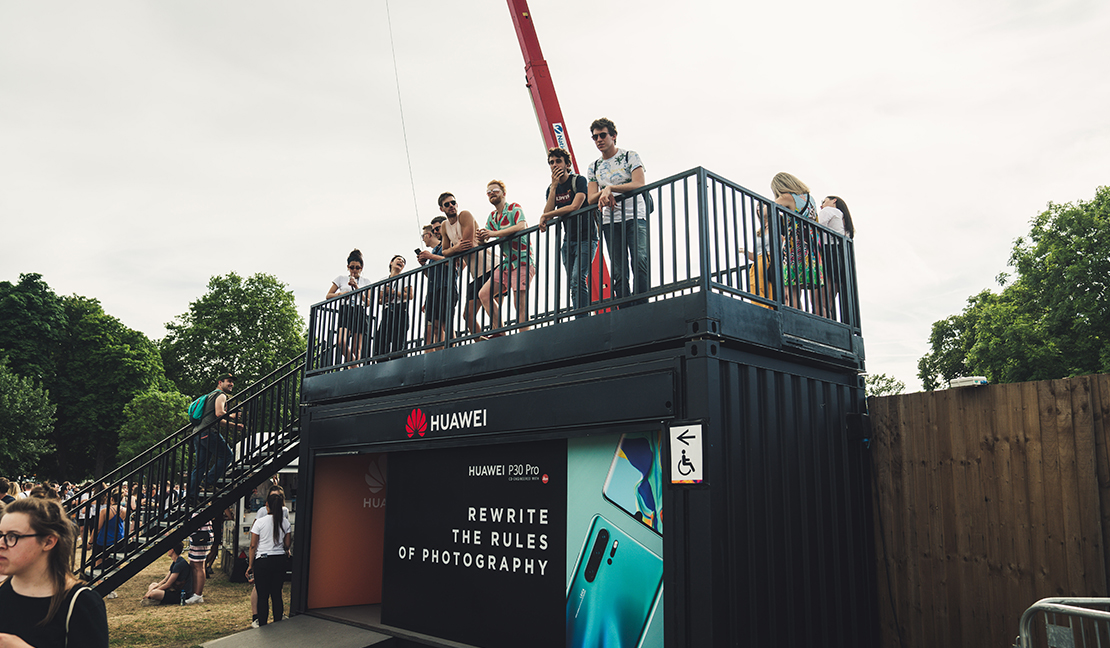 SMALL SCALE
Kraken's Freaky Tiki:
This bar experience from Kraken rum proved that you don't need mega budgets to get creative in the festival sphere. A bespoke tiki bar, complete with twists on summer cocktails, DJ, competitions and the odd surprise thrown in for good measure encouraged consumers to release their inner kracken and party with the best of them.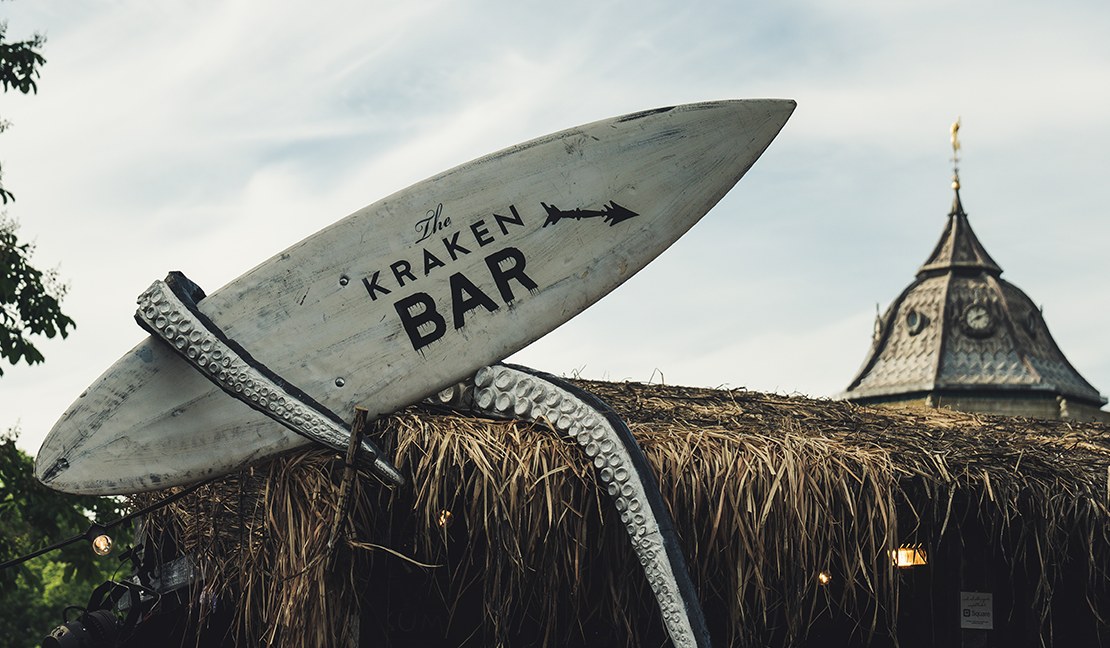 Tinder:
Stand-out branded merch was handed out to all those who had Tinder on their phones, allowing singles across festivals to identify each other while also promoting Tinder and AEG's co-designed "festival mode" in the app. A simple branded archway also allowed for an easy photo moment which captured festival goers attention.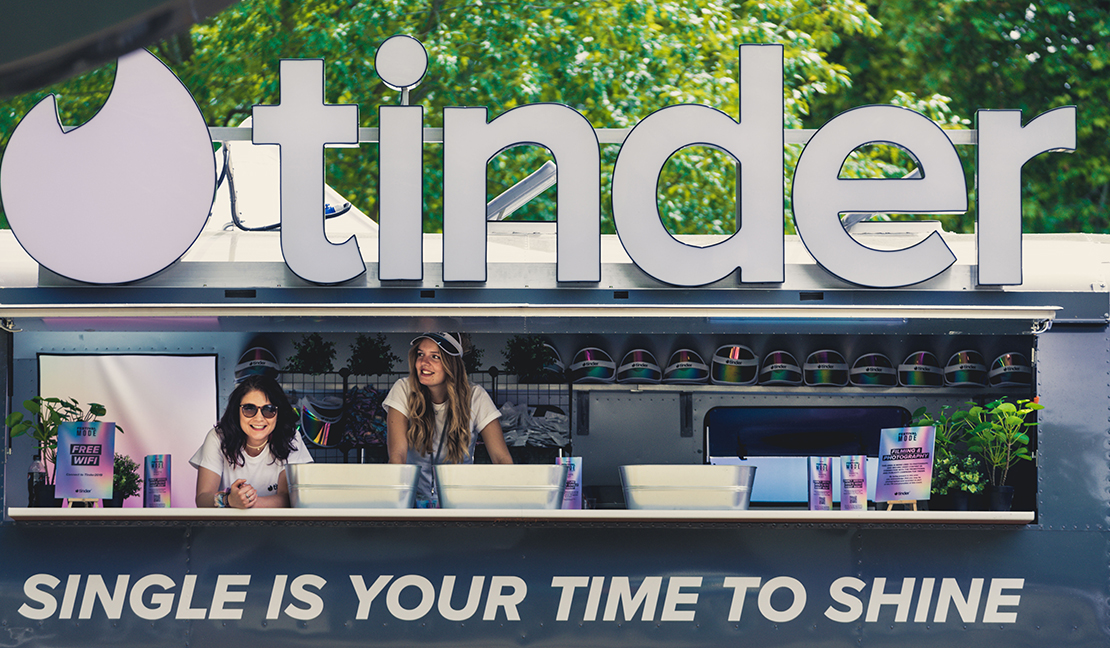 Diet Coke:
The drinks brand took up the issue of plastic waste in an activation which rewarded customers for recycling their cans of coke with spot prizes. Consumers were also encouraged to find silver balls hidden within a giant ball-pit for the opportunity to win VIP access to the festival.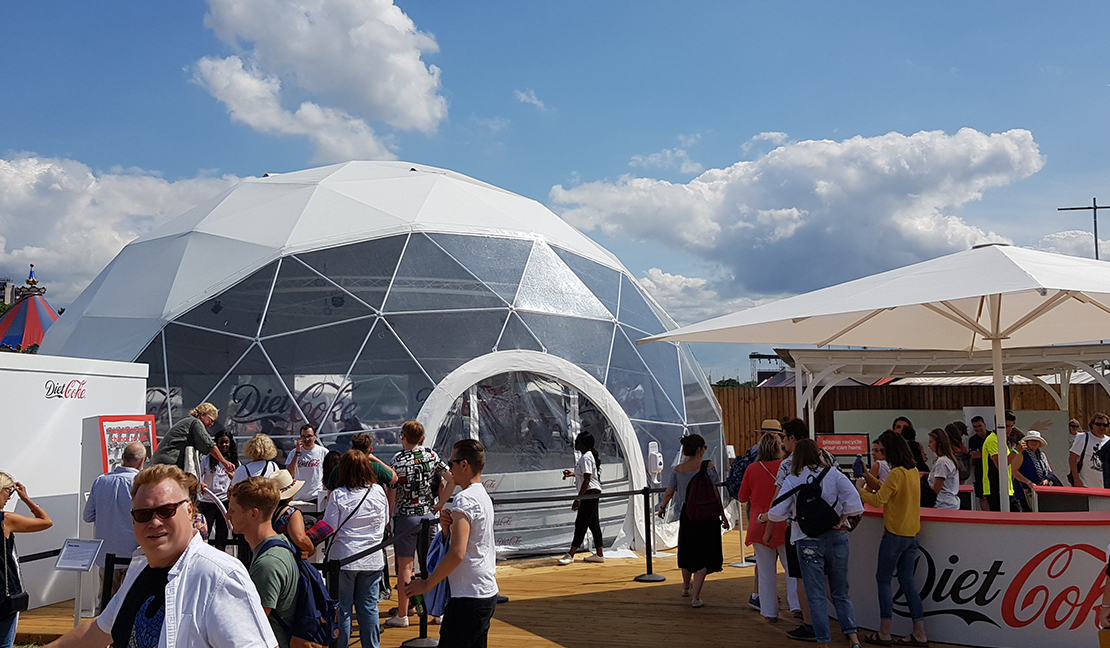 Next:
Event clothing brands found a space in the festival scene, with Next heading to Camp Bestival with their "Next Lounge" – a space where could not only shop the latest festival attire, but also get face paint, watch magic tricks and make sure their phones got charged.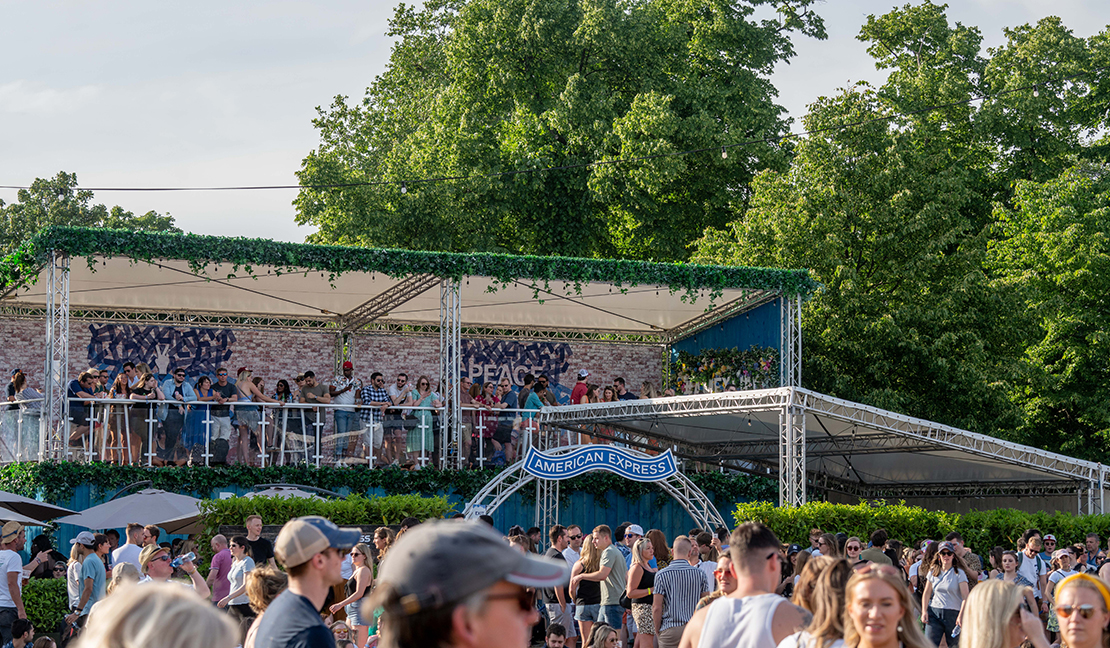 And one to remember – for all the wrong reasons:
KFC at Ultra Music Festival:
Let us never forget that brands can still get it wrong in the festival space. Very wrong indeed. When KFC brought Colonel Sanders back from the dead to take up a DJ slot at the Ultra Music Festival, it was clear immediately that both the crowd and the Twittersphere couldn't have been angrier about it. Many in particular took issue with a brand taking a major slot on the main stage, seeing it as a sign that nothing was sacrosanct in corporate America. The response was universally damming.
What's clear is that we're seeing a growing shift away from brands simply sponsoring festivals, branding a stage, or worse, doing a KFC. In fact it's likely that lazy brand engagement like this will provoke criticism from consumers and justified anger about the commercialisation of festivals. Instead consumers expect authentic interactions that elevate their festival experience and brands are rising to the challenge, adding value to the festival experience, rather than high-jacking it for their own ends.